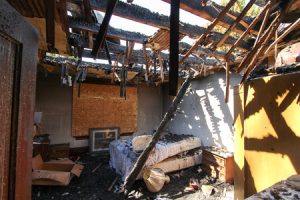 There is always an origin and cause to a fire, whether it's a house fire, automobile, high rise, etc. People may think they know the cause of the fire, but in many cases, they don't. Fire investigations can be extremely critical to legal issues and helpful for insurance companies and attorney firms. Attorney firms should be looking to Fire Investigation companies such as Agosti Fire Investigations for the expertise.
The Benefits of Hiring a Fire Investigator
Agosti Fire Investigations will give you the detailed investigation you need to determine both the origin and cause of the fire. They will evaluate the loss and determine if there is any subrogation potential or possibly liability exposure.
Here are some benefits:
Evaluate and analyze the fire loss
Detailed evidence documentation
Relevant data photographed/videotaped with diagrams
Provide detailed depiction of fire scene
Detailed report on origin, cause and circumstances
Identifying subrogation potential or liability
We can help you discover the origin and cause of all types of fires because they can come from a variety of sources. This requires expertise, experience and the adherence to industry standards.
Agosti Fire Investigations
Agosti Fire Investigations can help you get to the bottom of the investigation. Our fire and arson experts are certified and have years of experience in this field. If you're an attorney firm, insurance company or and individual in need of hiring a fire investigator, contact Agosti Fire Investigations at 847-682-6793 for more information.