Fire & Explosion Services
We conduct on scene examinations to evaluate and analyze fire losses. We ensure that all relevant data is properly documented, and if requested, a comprehensive and objective report will be prepared with a detailed analysis of the origin, cause and circumstances surrounding the loss. Additionally, we provide expert testimony and consulting for litigation support.
We provide an analysis of the reports, documents and evidence of opposing experts, then render opinions regarding the credibility and accuracy of the opposing fire expert's opinions and findings. These opinions will present an objective analysis of the loss in a simplified document that is easily understood. We also provide court qualified expertise for litigation support, where the opinions advanced by the opposing fire expert are illogical, inaccurate or not based on scientific methods.
We provide fire expertise for:
Residential, Industrial & High Rise
Auto, Truck & Heavy Equipment
Mobile Home & Trailers
Recreational Vehicles
Marine
LP/Natural Gas Fires & Explosions
Arson Defense & Prosecution
Incendiary
Spontaneous Combustion
Boiler & Furnace
Electrical
Home Appliance
Fireplace & Chimney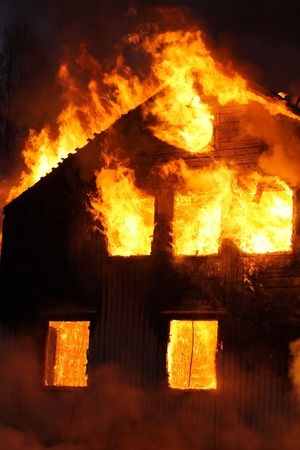 Fire Code Analysis
We conduct on the scene analysis of the fire or non-fire damaged structures to determine compliance of applicable building fire and life safety codes. Evaluations of structures for proper type of fire and life safety systems such as smoke detectors, fire sprinklers, marked exits, etc. We also provide litigation support in cases involving fire related deaths or injuries attributable to code violations, such as lack of smoke detectors and improper exits.
We analyze structures for:
Fire code violations
Life Safety code violations
Smoke detector violations
Fire prevention analysis
Fire safety practices
We will provide litigation support in cases involving firefighter deaths and injuries, fire department operations, fire department management and safety.
Fire department safety
Firefighter injuries and death
Fire department management
Fire department practices
Cross Examination Strategies
We provide consulting and render our opinions regarding the accuracy and reliability of the findings and opinions of opposing fire experts. Our opinions will be supplied in a simplified, sequential format that pertains to the opposing fire expert's opinions and positions, as well as their professional qualifications.