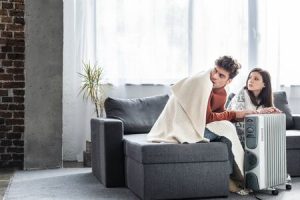 Winter brings the bitter temperatures and often exposes the drafts in your home leaving you in the cold. And although space heaters are a convenient way to supplement your homes heat, they pose a several potential fire hazards. "Space heaters account for 43 percent of U.S. home heating fires and 85 percent of associated deaths" according to the National Fire Protection Association. Furthermore, "space heaters are the second-leading cause of home fires and the third-leading cause of home fire deaths" and should be used with caution and supervision.
Here are some tips to use space heaters safely:
Always test your smoke detectors prior to using space heaters
Use only space heaters that have qualified laboratory testing
Use only space heaters with tip-over protection
Plug space heaters directly into the wall receptacle – never use a power strip or extension cord
Keep combustibles a minimum of 3 feet away
Never leave a space heater on when you leave the house or go to bed
Keep children away from the space heater.
Never use a damaged space heater
Spaces heaters are only to be used for temporary supplemental heat, they are not designed or intended to replace the primary heating in your home. If your primary heating system is insufficient to heat all areas of your home, consider hiring a qualified heating contractor to make the necessary repairs to the primary system.
Agosti Fire Investigations provides a broad array of services including, independent fire analysis, consultation, strategy and expert testimony for fire and explosions related matters. Contact Agosti Fire Investigations at 847-682-6793 to find out how we can help you.