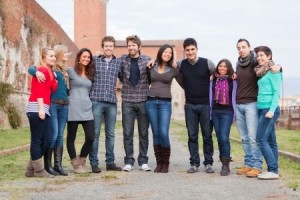 There are some neighborhoods and communities where arson is more of a problem than in others, but whether or not there have ever been any incidents of arson in your area, there are things you can do to help prevent it in the future. Arson can destroy homes, businesses, vehicles, and more. But more importantly, arson can cost lives and invaluable property. If you are interested in stopping arsonists in your area before they can strike again, take a look at the following suggestions.
First and foremost, you will want to meet with some other members of your community to discuss the problem and what to do about it. Whether you are already a leader in your community or not, bring your concerns and ideas to people who have the power to do something about it. Together you can form an arson watch group that will collect data, analyze the current problem, and watch out for potential acts of arson. You will want to regularly meet with these people to discuss any notable events and track your progress.
You and your fellow community leaders should also be in touch with the appropriate law enforcement officials, especially if there is a large existing problem in your neighborhood. Building relationships with the local police department, fire and emergency service officials, and anyone else who can help stop arsonists is crucial.
Finally, train and guide other members of your community in a watch program. Identify the signs of arson and other types of suspicious activity, and remember to report anything relevant to the police. By following these suggestions, you can help to stop arson before it gets any worse in your neighborhood.