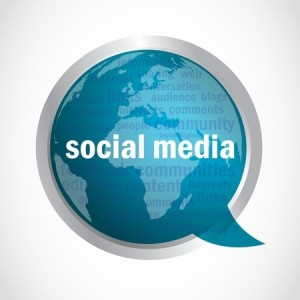 We haven't talked much about social media trends on this blog, but they are changing the way we communicate in this county and it's ever-evolving because it's forcing us to change on a daily basis. Needless to say, we will never be the same, and that's a good thing; for example, social media is affecting how fire prevention organizations educate the public on fire safety and fire codes.
Presently, we're seeing this in Ontario, Canada, as talked about on Firehouse.com. One aim of government officials in the province is to create future fire-safe generations by reaching out to younger people through social media.
Molly Clifford writes, "In looking to the future, it's clear that the Ontario fire service will continue to be at the forefront of fire prevention. […] Rather than using broad safety messaging that may not be as impactful in addressing a specific problem, the fire marshal's office is actively pursuing more focused approaches, such as using social media to reach out to university students, for example."
The trick with instilling proper fire prevention in today's youth is to utilize social media, sites like YouTube, Facebook, or Twitter. Through social media, fire prevention organizations are able to make any message seem hip and important. While we understand that fire prevention doesn't need to be glossed up (it's already pretty important), a little glossing up goes a long way in making the message more accessible for people of all ages, especially the younger generations.
What good is fire prevention if it doesn't apply to the future?