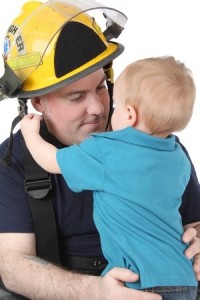 In this blog, we talk a lot about fire codes. It is important for all of us to educate the public on them and other fire prevention measures. Fire codes in particular are important to promote since they frequently change and are often different from state to state, city to city. Many fire officials are trying new ways to reach out to the masses, including utilizing social media sites such as Facebook or Twitter. This is in large part due to teenagers not being familiar with fire codes and since they're always on social media, it has been a successful campaign thus far.
We need such campaigns nowadays when it comes to fire prevention. You have to reach out to people, young and old alike, and educate them. You have to bring fire codes to the people. It is a very democratic approach. We're seeing the same approach in Ottawa where firefighters are going door to door throughout the city, as written about in Ottawa.ctvnews.ca.
CTV Ottawa report, "Ottawa firefighters will be out in the community for eight days to encourage residents to install, test and ensure that smoke alarms in their homes are operating. Officials will be out from September 14 to 21 as part of the annual Wake Up campaign. During this period, homes throughout the city will receive visits from firefighters."
This is truly a case of taking fire prevention to the streets. How else should firefighters remind residents to change their smoke alarm batteries and make sure that everything is running properly? At John Michael Agosti & Associates, we hope this technology helps to save lives. We provide consulting and expert witness services in the areas of Fire/Explosion Investigations; Fire and Building Codes; and Fire Department Operations and Procedures.