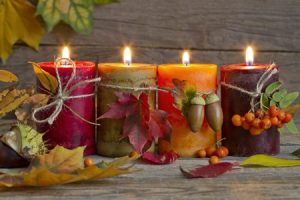 As we know, Thanksgiving is traditionally a time to be grateful. It's when families and friends come together to share a warm meal during the holiday season. It's just the start of the most wonderful time of the year, as they say.
But as important as it is to be together during Thanksgiving season, it's also important to be weary of fire safety.
Why's that, you might ask? Because Thanksgiving is the peak day of the year for home fires, outweighing Christmas, Christmas Eve, and even Thanksgiving Eve. In 2016 alone, fire departments responded to 1,570 fires across the country. That should come as no surprise: the stoves and ovens are on at nearly all homes, cooking for hours the food that we all know and love.
With that being said, there are a few safety tips to keep in mind. For one, every party should always have one person in the kitchen, keeping an eye on the food. Leaving a stove or oven on for hours unsupervised can be incredibly dangerous. You'll want to be sure everything's running smoothly, with frequent checks on the turkey. Furthermore, if you have children, make sure you keep them out of the kitchen, as the stove itself or other appliances can be hot especially as they run for hours at a time.
Another fire safety hazard on Thanksgiving is lit candles. While we enjoy decorating the house with these, they can be dangerous, again, if left unsupervised. Be sure you blow out candles when leaving the home or well before going to bed. And like with any holiday, you'll want to make sure your smoke alarms are working so be sure to give them a test before you start cooking.
With these tips in mind, you'll be prepared for the big feast. The men and women of Agosti Fire Investigations hope you have a fire safe and Happy Thanksgiving.