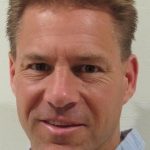 Marshfield Wisconsin Branch
T: 847-682-6793
kelly.esker@agosti-fire.com
Mr. Esker is a professional fire analyst with Agosti Fire. He has conducted numerous public sector fire and explosion investigations in Wisconsin since 2006. These include fires and explosions in single-family dwellings, commercial structures, as well as vehicles and heavy equipment. His responsibilities and experience as a fire analyst include photography, scene documentation, witness interviewing, evidence collection and report writing.
Mr. Esker currently serves as a Lieutenant and Shift Commander for the Marshfield Fire & Rescue Department. He also serves as an executive board member of the Wood County Investigation Task Force and the Northeastern Wisconsin Incident Management Team. Mr. Esker's experience and knowledge include all aspects of fire department operations and safety, fire inspection and emergency medical services. Additionally, he is a skilled carpenter and is knowledgeable in building construction industry.
EDUCATION & TRAINING
Bachelor of Arts Degree in Specialized Administration
Associates Degree , Fire Protection Technician
Pro Board Certified , NFPA 921 & 1033
Certified Fire Officer 2, State of Wisconsin
Leadership III, National Fire Academy
Certified EMT-B, State of Wisconsin
Certified Hazardous Material Specialist
Open Water Diver, PADI
PROFESSIONAL QUALIFICATIONS
Certified Fire Investigator, International Association of Arson Investigators
Licensed Private Detective in Wisconsin
PRACTICE AREAS
Fire and Explosions
Arson defense/prosecution; electrical fires; gas explosions; vehicular fires: structure fires; fire deaths/injuries.
Building and Fire Codes
Fire/Building code violations; Life Safety Code violations; smoke detector issues; Fire spread issues; fire prevention analysis.
Fire Department Practices
Fire department operations/practices/management; firefighter deaths/injuries/safety.