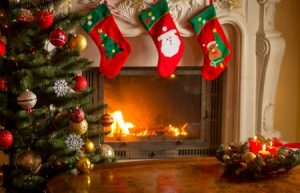 At Agosti Fire Investigations, we, like most of our customers, love the holiday season. It's a time to be together with your loved ones; to share some quality time with one another; and to enjoy the pleasure of gift giving.
Each year, we make our customers aware of fire safety tips to keep them and their loved ones safe throughout the holiday season.
The holiday season can be a particularly dangerous time, largely because of holiday decorations. Whether it's your Christmas tree, holiday lights, or sweet scented candles, the chances of a fire breaking out spike heavily during the holiday months; in fact, Christmas Day, New Year's Eve, and New Year's Day are the three worst days of the year for home candle fires. And Christmas tree electrical fires are all too common occurrences.
So it's best to play it safe this holiday season, and you can do that a number of ways.
First off, make sure the decorations you're getting are either flame resistant, or flame retardant. This will hinder the chance of electrical fire. In addition, if you see a wire or cable that seems faulty, replace it immediately. Secondly, if you'll be using candles, keep them far away from anything that may catch fire. If you're cooking, don't leave the kitchen with the stove on. There's no sense taking the risk of a fire.
One last thing we always recommend at Agosti Fire Investigations is to do a routine check of your smoke alarms around this time of the year. Make sure the batteries are working, and that the alarm is up to date.
For more information about winter holiday safety, contact us today. And from everyone at Agosti Fire Investigations: have a safe, wonderful holiday!