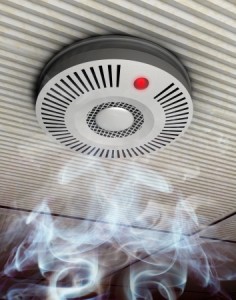 Just because the seasons are changing doesn't mean that there are any less fires. It seems that people are fooled. Just because the weather is colder, especially if you're in certain parts of the country, such as Chicago, that it means that we are at less risk of fires. Just because we have entered fall and the leaves are changing where you are doesn't mean that there won't be fires popping up. It's a myth. At John Michael Agosti & Associates we understand that fires can happen anytime and anywhere so it's best to be prepared in any way you can.
It feels like we have talked about a lot in this blog. We have obviously talked about how important it is to have fire prevention measures installed in your homes, but we have also touched on the crazy world of fire codes, which can be its own bag of worms since each state is different in regards to them, not to mention counties, towns, and other municipalities. There have also been blog posts about various fires. This has ranged from wildfires to fires caused by arson. The list can go on and on with that, unfortunately, but one thing we haven't discussed is the importance of updating your fire alarms, sprinklers, and other preventative measures when the seasons change.
When seasons change so does the makeup of our homes and buildings we own. Wiring must be changed or at least looked at. Whenever the seasons change is a good time to reevaluate the fire prevention equipment in your homes.
Call John Michael & Associates with any questions you might have regarding fires. Remember, just because it's colder out doesn't mean there are no fires.
At John Michael Agosti & Associates, we provide consulting and expert witness services in the areas of Fire/Explosion Investigations; Fire and Building Codes; and Fire Department Operations and Procedures.