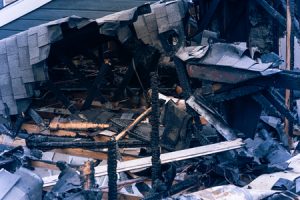 Fire cases are anything but routine and it's essential that you find a sound, qualified expert to first examine the scene and then testify in court.
And a thorough investigation by a fire arson expert could be the difference between a serious litigation and a claim being dropped.
So how can you ensure that you're adding a qualified fire investigation expert witness to your legal team?
Choosing a private fire investigator:
Research potential private fire investigators
Your fire arson expert will need to be well-equipped to testify in both state and federal courts, whether it is a criminal or civil matter.
Qualifications
The arson expert on your legal team should have the knowledge and skillset necessary to perform a fire investigation and form an educated and scientifically based opinion about the event that occurred.
Qualifications include, but are not limited to:
Education in the field
National certifications
Training in evidence collection
Technical expertise
Expert witness experience
Look to different agencies and associations that recognize such experts like the National Association of Fire investigators or the International Association of Arson Investigators.
Methodology
Through fire origin and cause determination, an analysis of your case, and the evidence collected from the scene, a qualified private fire investigator should be able to pinpoint strengths and weaknesses that lie in your client's position.
Our case analysis meets the scientific method as required by National Fire Protection Association (NFPA) 921.
Our testimony is then built around the final hypothesis chosen.
Reach out to your legal network
As an expert in their industry, it is likely that they have gained a reputation among lawyers and the legal expert database.
Reach out to other legal professionals to see if they have any recommendations. If they've worked with the individual already, then it is more likely that they will be approved as a qualified expert witness for trial.
Not only will a recommendation confirm that your private fire investigator is knowledgeable and credible, but also that they have proven experience giving valuable testimonies in court.
For federal cases, do they adhere to the Daubert standard?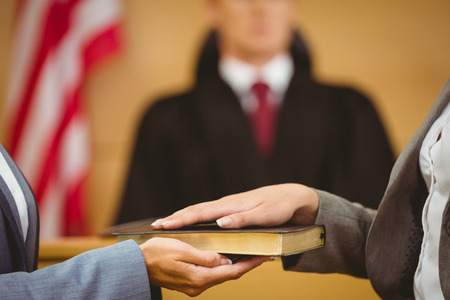 Any expert witness that testifies in federal court must adhere to the Daubert standard.
This standard was set in place by the Supreme Court in 1993 to help determine if an expert witness' methodology and testimony were valid and accepted.
As an attorney, you can use this standard to your advantage, proactively testing the qualifications of your potential private fire investigator.
Here are five factors that make up the Daubert challenge:
Has the theory or technique been tested, or can it be tested?
Has the methodology been subject to review or publication?
Does it have a known or potential error rate?
Do standards of controlling its operation exist and are they maintained?
Has it been accepted by and holds relevance in the scientific community?
Remember, a fire investigation expert witness may qualify as an expert for a lawyer, but that does not mean the individual has the credibility necessary to speak before a judge in testimony.
When looking for the best in arson experts, look no further than Agosti Fire Investigations.
Give us a call at 847-682-6793 today to learn more about working with us.