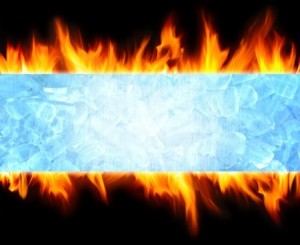 While you may think that home fires are not as common throughout the cold of winter, that's unfortunately not true. Falling temperatures and snow outside do little to stop the spread of fires, and there are actually a few reasons why fires can be more prevalent during this time of year. We're here to go over some of the most common causes of fires in the winter and how you can prevent them.
Depending on where you live, you likely have some source of heat that you turn on throughout the night and day to keep you warm in winter. Whether you have a fireplace, furnace, or a portable heating unit, these can all pose dangers if they aren't properly monitored and maintained. The most dangerous type of heating device is a space heater. In fact, 80% of deaths related to home heating fires are due to these heaters. People often fall asleep with them on, and when they are not properly cleaned and ventilated they can start fires. Be very careful any time you plan on using a space heater to stay warm.
People in general spend more time indoors throughout winter, which means they are cooking more meals at home. Unfortunately, cooking fires are the most common type of fire throughout the country. They cause the most injuries as well, and most of them occur because people leave a cooking appliance unattended. Whether you are using a stove, oven, or anything else, don't leave it on when you leave the house or can't pay attention to it.
By following these tips, you can significantly decrease the odds of starting a fire this winter. You should be able to stay warm and cook food without worry, so pay attention to these safety reminders and you should have no problem!