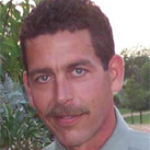 T: 847-487-5776
clomastro@agosti-fire.com
Mr. LoMastro is a professional fire analyst and staff expert with Agosti & Associates. Since joining the team, he has provided skilled fire analysis on residential, commercial, and industrial fire losses as well as vehicles and heavy equipment. He has conducted hundreds of fire and arson investigations for both the private and public sectors.
Mr. LoMastro has more than 25 years of experience in the fire service including as paramedic and line officer and is currently serving as a Fire Lieutenant in Northern Illinois. He served in both dive rescue and technical rescue teams for more than 10 years each. Additionally, he is an experienced carpenter and has been involved in building construction for more than 20 years.
Education/Training:
Associates Degree in Fire Science
Certified Fire/Arson Investigator, National Fire Academy
Certified Fire/Arson Investigator, Illinois State Fire Marshal
Certified Fire Officer 1 & 2, Illinois State Fire Marshal
Fire Department Incident Safety Officer, Illinois Society of Fire Service Instructors
Certified Paramedic, Illinois Department of Public Health
Advanced Open Water/Rescue/Recovery/Ice Diver, PADI
Professional Qualifications:
Certified Fire Investigator, International Association of Arson Investigators
Certified Fire & Explosion Investigator, NAFI
Certified Vehicle Fire Investigator, NAFI
Licensed Private Detective, , Illinois, Indiana, Iowa, Michigan & Wisconsin
Practice Areas:
Fire and Explosions:
Arson defense/prosecution; electrical fires; gas explosions; vehicular fires; structure fires; fire deaths/injuries.
Building and Fire Codes:
Fire/building code violations; life safety code violations; smoke detector issues; fire spread issues; fire prevention analysis.
Fire Department Practices:
Fire department operations/practices/management; firefighter deaths/injuries/safety.